The Cannonball Run (1981)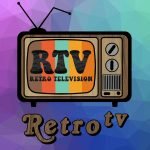 Dunn dun DU-UH-UHNNNN!!!
Hold on to your rosary bleeds (yes, those rosary bleeds) as VHS Rewind! revisits a childhood favorite: THE CANNONBALL RUN, the flick featuring the most star-studded "…group of highway scofflaws and degenerates ever gathered together in one place…"
God is the co-host (although he doesn't have a mic in this episode) as Mark and Chris look at this politically incorrect ode to drinking while driving one hundred miles over the speed limit, which is filled to the brim with racist (Jamie Farr's Arab complete with Arab theme music; Jackie Chan as an Asian stereotype in the making, complete with oriental theme music) and sexist humor. 
Does the flick still hold up all these years later? Is Roger Moore still the funniest thing about the movie or is Mel Tillis f-f-f-f-funnier? Of the two, who is better looking: Adrienne Barbeau or Tara Buckman? Why does Dean Martin look soooooo f*cked up? Which car in this flick is the coolest?
Buckle up (actually, none of the drivers in this movie buckles up so why should you?) as we answer all of these questions and more.
Take a listen to this latest episode of VHS Rewind that has been called the podcast counterpart to the Bay of Pigs. 
Are you gonna laugh during this episode? As Mel Tillis would say: "P-p-p-p-p-plenty!"