Mixtape Rewind – Queensrÿche: Operation Mindcrime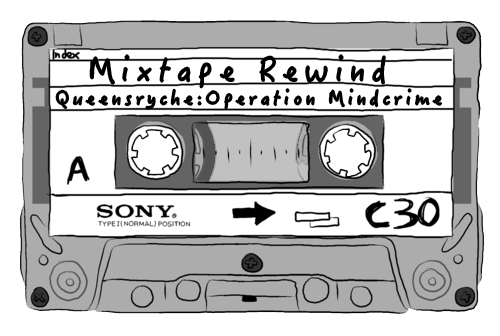 Episode 2 – Queensrÿche: Operation Mindcrime (1988)

Download
Stream on Stitcher!
Subscribe in iTunes!
Facebook Group
Operation: Mindcrime is the third studio album by the American progressive heavy metal band Queensrÿche, released on May 3, 1988. The album was re-released on May 6, 2003 with two bonus tracks, and in 2006 as a deluxe box set.
A concept album and a rock opera, its story follows Nikki, a recovering drug addict who becomes disillusioned with the corrupt society of his time and reluctantly becomes involved with a revolutionary group as an assassin of political leaders.[6] In January 1989, it ranked at No. 34 on Kerrang! magazine's "100 Greatest Heavy Metal Albums of All Time".[7]
The album was certified by the RIAA as 'gold' a year after its release, and it was certified as 'platinum' in 1991. A sequel, Operation: Mindcrime II, was released on April 4, 2006.