RetroTV – Family Ties: Mr. Wrong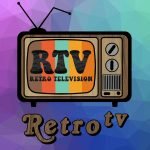 What would we do babe, without.. Nick!?
Today Mark and Leah talk about one of the most beloved sitcom boyfriends of the 80s. Nick! Mallory Keaton is head-over-heels for new artist boyfriend Nick Moore played by Scott Valentine. He is not the kind of guy the Keaton are accustomed to. Can he win them over with his loyalty and street smarts or is he just Mr . Wrong
Family Ties
season 4 episode 3
Mr Wrong
October 17th 1985.