RetroTV – Fantasy Island: Tattoo's Romance-Handy Man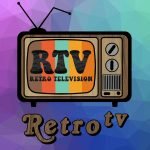 Welcome to Fantasy Island!
Mark and Leah want to know what is your fantasy?
Today we land on November 10, 1979! 
Episode 8 of season 3 – Tattoo's Romance/Handy Man.
Where else would you find Sonny Bono incognito, a wannabe country star, a small guy with a big broken heart and some questionable orphans who are totally fine touching strangers? Where else but Fantasy Island??
We hope you enjoy this episode!