The 1983 Macy's Thanksgiving Day Parade Review!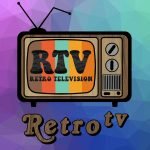 Mark is joined by Chris Hasler and Leah Mitchell as we combine RetroTV and VHS Rewind!'s forces to bring you our annual review of the Macy's Thanksgiving Day parade, this time from 1983!
Some of the highlights of the parade are
Teen singing sensation Glenn Scarapelli Riding a phallic worm!
A CATS performance!
A limp wristed Superman
A drunken Olive Oyl
A Bryant Gumbel who seems like he would rather be anywhere else
…and more!
Feel free to watch it yourself right here!