The Cosby Show: Halloween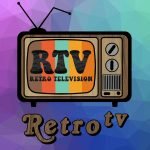 Hey Hey Hey!
It's a Cosby Halloween!
In today's episode Mark and Leah discuss all things Halloween Huxtable style. Vanessa throws a boy-girl party and her ultimate crush shows up. She thought she heard he liked her and he thought he heard she liked him. Can they get this straightened out and finally go steady? …whatever that even means….
Find out in Season 2 Episode 6 HALLOWEEN which originally aired on October 31, 1985